Hangers & Cedar Storage
Personalized !
Time to reorganize your closets with fragrant Cedar !
From Dann Clothing
USA Shipments only !
Personalized items are a Special Order.....Customized for you...and are non-returnable
The Well Dressed Closet from Dann

Cedar for Storage

The Dann Barber Shop Collection

We are very proud of our extensive selection of fine men's apparel and furnishings from Dann Clothing............

and know that our clothing needs the proper care for a long life and continued good looks. We think our selection of cedar hangers and closet organizers will help !

We look forward to sending you some of these very fragrant cedar items !

Dennis

Contoured Cedar Hanger


Fine suits, coats, jackets and other garments stay in great shape on this dramatically contoured hanger designed to replicate the human form. Substantial design and securely screwed-in brass hook supports even the heaviest of coats. An essential for the best-dressed closet.
19"L

Classic Cedar Hanger
It's easy to protect and maintain your whole wardrobe with our classic cedar hangers. The streamlined shape keeps suits and jackets in just-pressed perfection. Sold individually.

19"L / 48 cm






Set of 12 !

Best Value !

Standard Cedar Hanger with Locking Pant Bar
Use this hanger alone to hold pants in place or as a suit hanger when closet space is limited. Brass-plated or silver hardware.

Re-do your closet !

18"L / 45cm

each.
set of 12

And don't forget important bottom hangers.....

Cedar Pant Hanger


Pants hang wrinkle-free and the closet smells fresh with our cedar pant hanger, featuring a new, brass-plated all-steel fastening device that holds pants securely in place. Cedar pant bar gently grips pants with interlocking grooves, and rounded mid-section won't crush creases.

Set of Three





Cedar Skirt Hanger




Refreshing and protecting closets with its cedar scent, this hanger holds skirts snugly between interlocking grooves in the cedar bars. Durable, all-steel fastening device is brass-plated.


Cedar SHOE Valets

Cedar Shoe Care Valet
A great storage solution for all your shoe care items. The top slides easily and features a built-in shoe support. Beautiful and Fragrant Cedar ! Makes a wonderful gift !

Loaded with lots of handy extras !

Starter Kit includes black, burgundy, brown and neutral shoe cremes, 4 cloth applicators, 2 Polish daubers and 2 small horsehair shine brushes.


11"L x 8"W x 6"H

Visit our complete Collection !
Care Instructions for your Dann Clothing....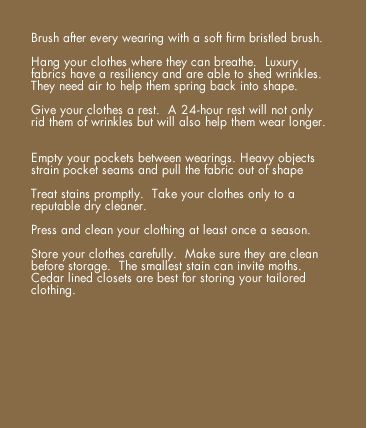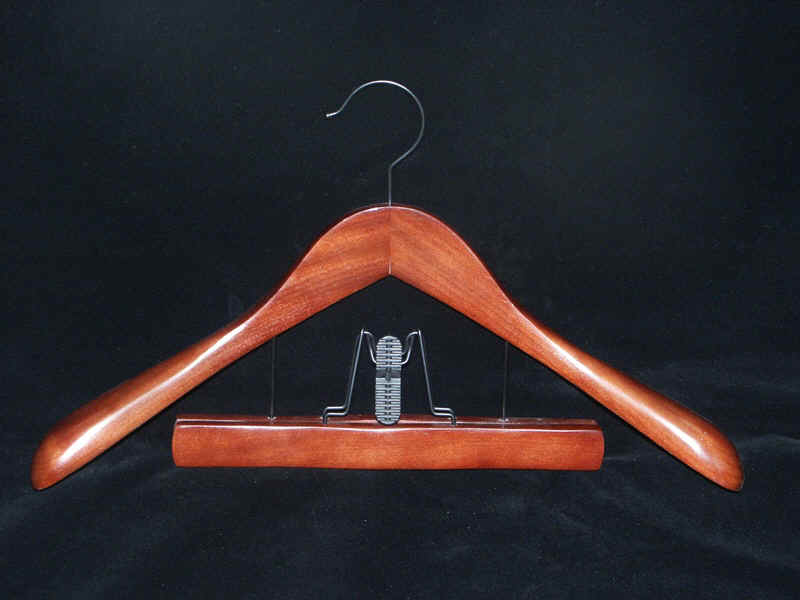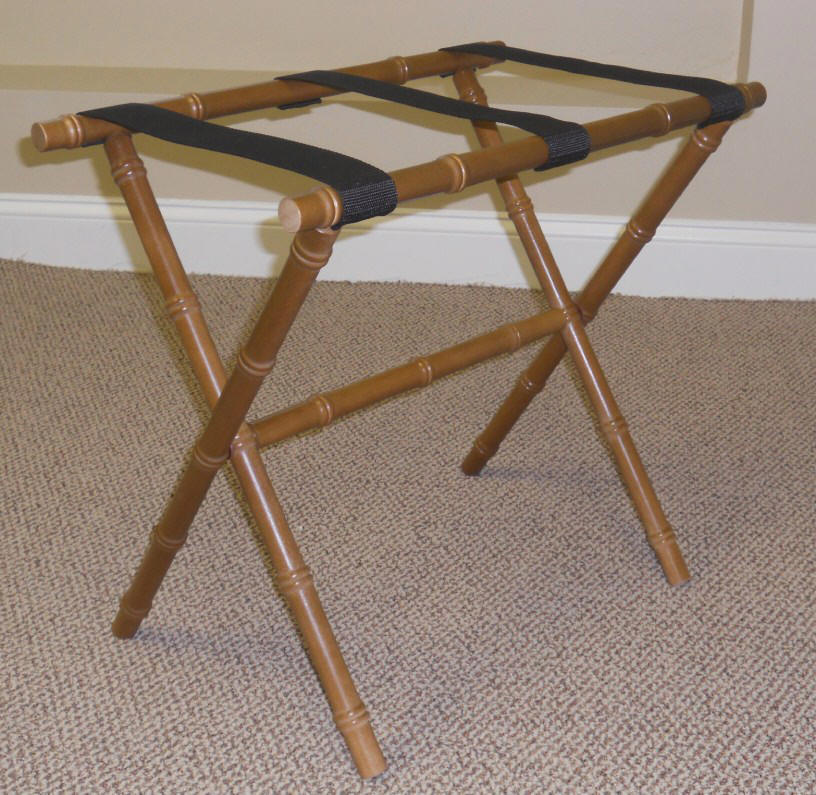 Rattan and Bamboo Luggage Racks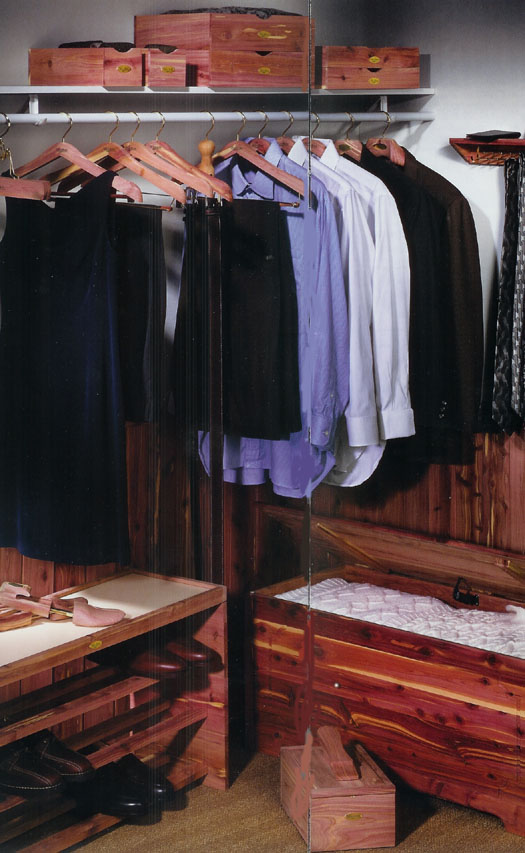 The Well Dressed Closet from Dann
Cedar for Storage !

The Dann Barber Shop Collection
Made in America