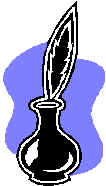 Personalized Correspondence Cards
from Dann
Everything for the Successful Businessman !
A personal hand-written note from you....not from your Blackberry or laptap....shows a particular sense of style in today's busy world.............and most definately gives a warm and personal touch we are missing all too often. "Thank you for the interview"...."...the gift"....."my sympathies"......"Congratulations !".
We have chosen our selection of Stationery, Notecards, Flat Cards, Foldnotes and Luggage Tags...and wonderful Library Desk Accessories...for men and women...all chosen for their high-quality and timeless designs. We try to ship in 6-8 business days.
Gift Giving is easy with our direct ship ! Everyone loves to receive something with their name or initials on it.
We look forward to hearing from you !
Dennis & Joan Dann