Fun Dogs & Hunting
Neckties
from Dann Clothing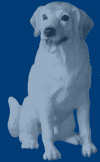 Neckwear continues to be an important fashion accessory in a well-dressed man's wardrobe. Neckties and Bow Ties give you the opportunity to show your own personality....your color sense....your personal style.....all extremely important in this day and age of endless Black or Charcoal clothing.
Dennis
3.34" Wide
100% Silk
Race Cars and Antique Cars Neckties
Horse Racing & Equestrian Neckties


Richard E. Bishop
Since 1932
Loop Optic Handblown Barware !


Drop us a line!