Neckwear from Robert Talbott
from Dann Clothing
"Limited Edition" Neckties
For 50 years Robert Talbott has set the high standard in neckwear....certainly the last word, in our book, in Neckwear and Furnishings.
These very special limited edition engineered scenic patterns are among our most favorite over the years. Always a conversation piece...........very tasteful............makes a wonderful gift.........and are always highly prized among the many ties a man usually has in his wardrobe. Bring your passion for sports and the great outdoors--and your personality--- to your neckwear.
They are truly "limited" ----as we have never been able to keep them in stock !
We look forward to hearing from you !
Dennis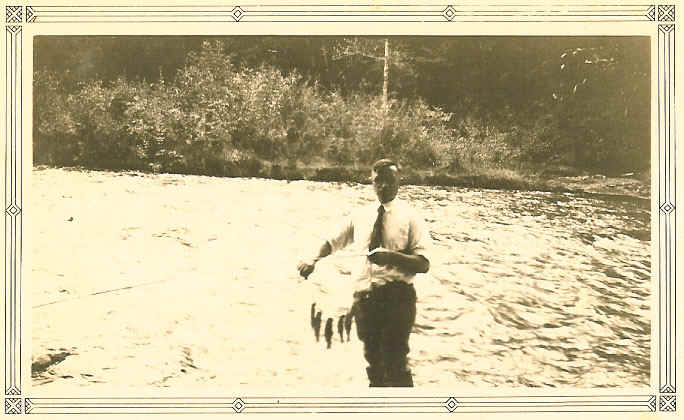 My Grandfather Frank Doyle ---fishing in a necktie !
1928---Joan Dann
Best of Class Neckties