Sunbuster Sunglasses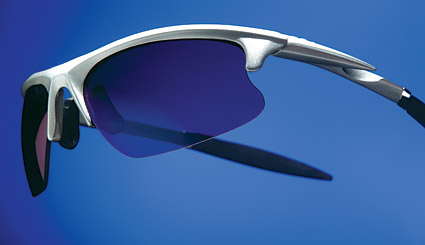 Extremely High Quality Sunbuster Sunglasses made by the same innovative folks who make Gustbuster Umbrellas. The latest technology...for superior eye protection...vision....and great looks.
When you are Golfing...fishing...hunting...-----if you can't see---you can't play.
Dennis
An optical breakthrough in a knockout frame designed for Fuzzy Zoeller by Fuzzy Zoeller. The Fuzzy's mission in Golf: The UNfuzzing of Golfer's Vision. Golf is totally an eye-to-brain-to-muscle game.

Ask Fuzzy. Ask any PGA of LPGA Professional - The better one sees, the better one plays. It's that simple. Any misinformation sent by eyes to the brain can, and likely will, translate into an uncertain stroke and a resulting missed shot.

XCel Xchg PolarTech™ Single Lens System

An Ez-in-Ez-out interchangeable lens system. A high fashion single polarized lens systme offering an array of frame-matched lens color combinations. PolarTech™ is an injected "sandwich" style polarization not inferior stamped polarization. A great glare-reducer, ideal for bright sunshine.

Perfect for driving, fishing, skiing or on the beach. Vivid color definition and separation in bright and reflected light.

One Hi-EQ™ ColorCorrect™ Rose lens. Optimizes colorEQualization for perfect color clarity, separation and definition. For all sports and light conditions. A PGA Tour favorite. One Clear Lens. The perfect bad-weather lens; overcast skies and windy.
9 1/4 x 7 1/4 x 3 3/4

Nappa Cowhide leather exterior and a soft velvet interior will keep your eyeglass and sunglasses in a perfect setting out of harms way. A glass top and keyed lock allows you to view the contents and keep the safe and secure.

Personalized with your Three Initials

Drop us a line!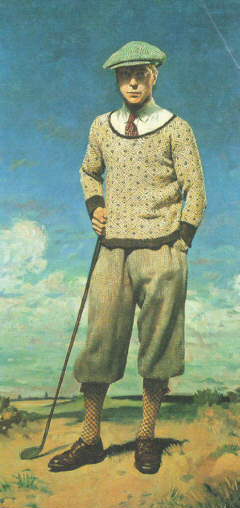 The Golf Shop from Dann Clothing
His & Hers Genuine Alligator Golf Bags !