Collegiate Picnic Tables
For Tailgating !
Collapsible
(Incredible !!)

from Dann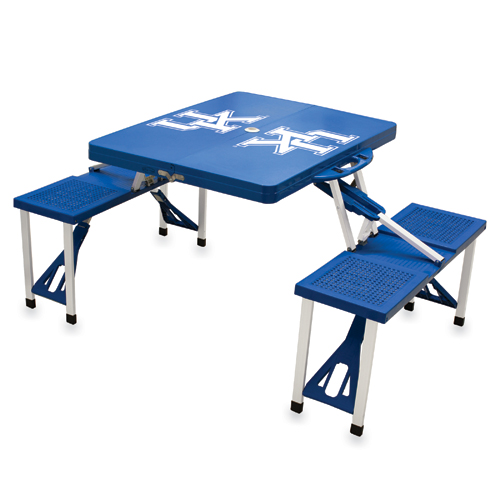 You need one--or more-- for your favorite University! How fun are these ?
And not just for tailgating......perfect for Apartments needing additional party seating that will fold away.....great Wedding gift for the ardent alum.....Grad gift for new HS Senior going off to college.....or the proud University Alum. Fun for proud (& poor) parents for their parties on the patio at home.....Anywhere you need an instant table and seating.
Do you live in a city....with a rooftop terrace you can share ? Show up with your own table. OR take to the park for "Symphony in the park". Whether you actually sit at it...or just use for cocktails and hors doerves....so practical.
Don't miss our Best Value....purchase of two tables !
Dennis
The Almost-Legendary-"Grove" at Ole Miss.....they could give lessons on the fine art of Tailgating !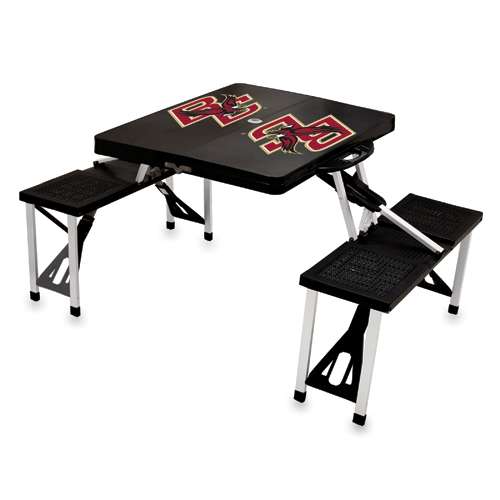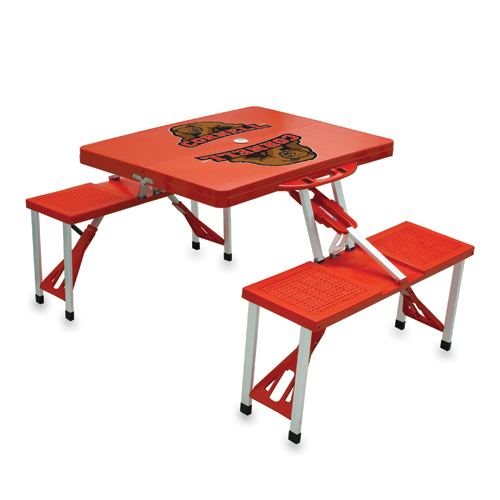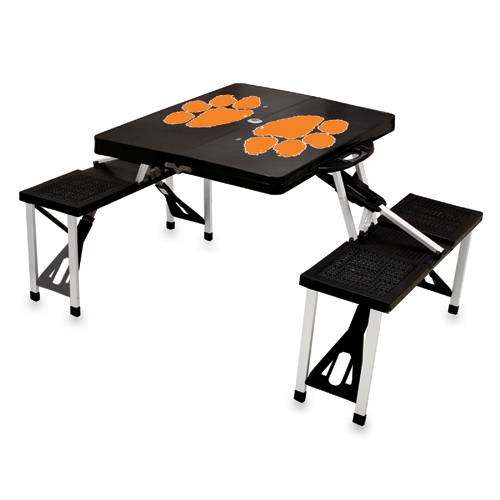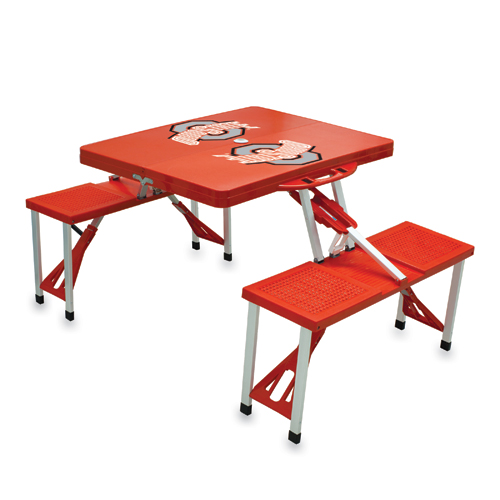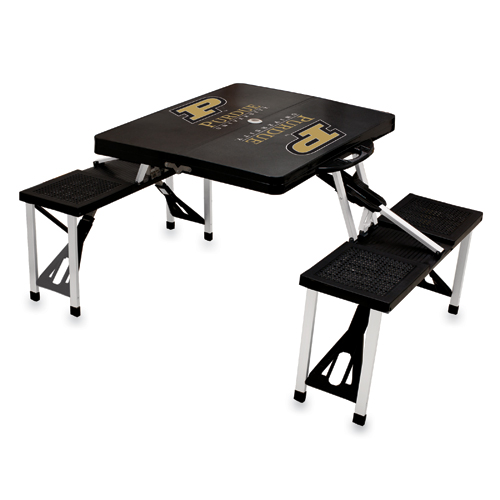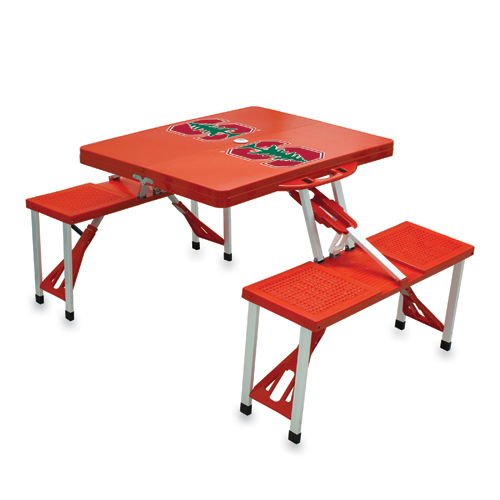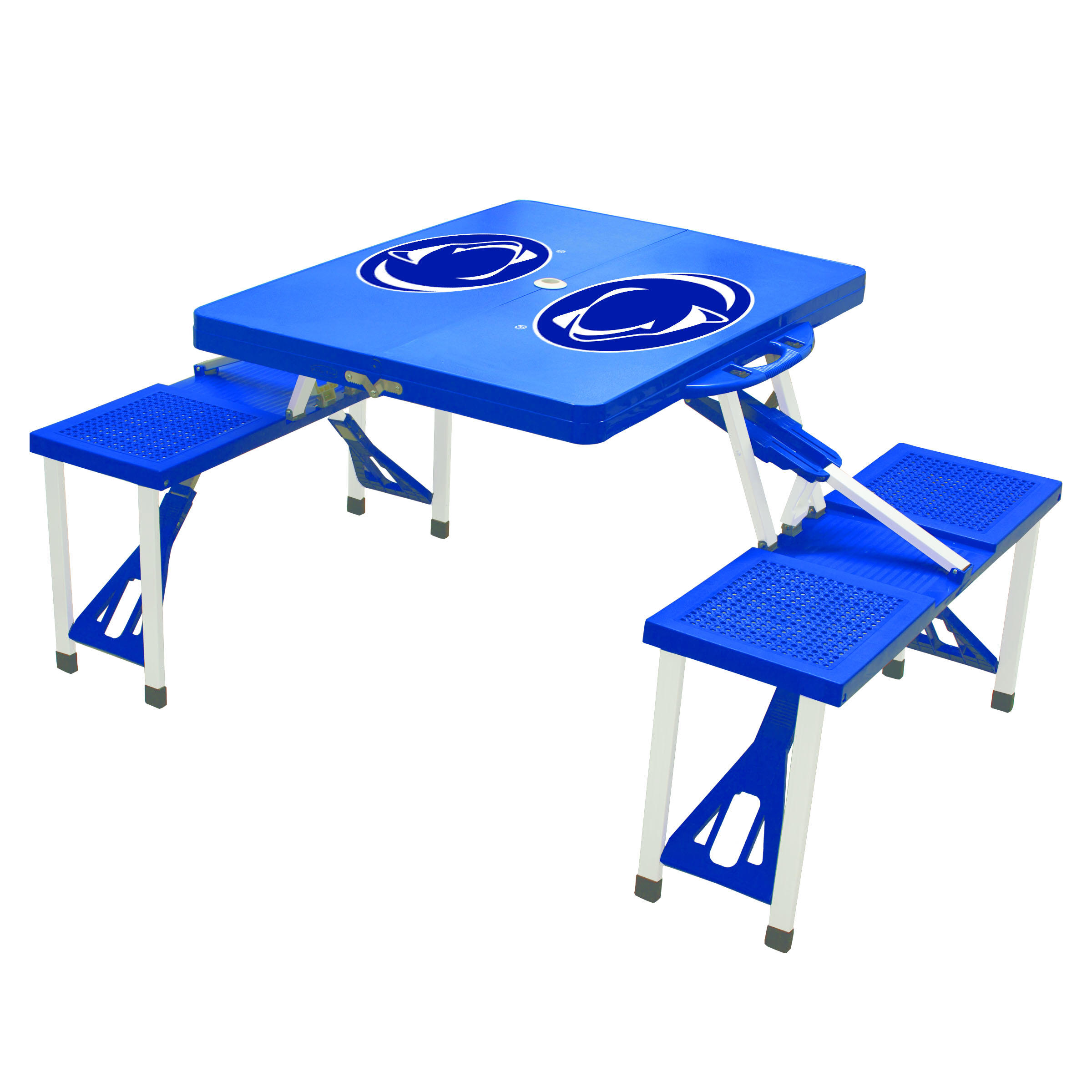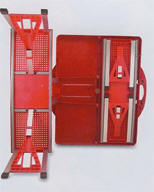 So clever how it folds up ! Absolutely amazing.
Four seats....maximum weight capacity of 250 pounds per seat. Made of ABS and PP Plastic on an Aluminum Alloy frame.
Please note.....color of picnic table has been chosen and approved by your University. If you have concerns about which color you will receive....please email us ahead of time.
This is a SPECIAL ORDER and made up just for you--with your choice of logo !
This is a NON-returnable item.