Handcrafted Doormats
Made in the USA
from Dann at Home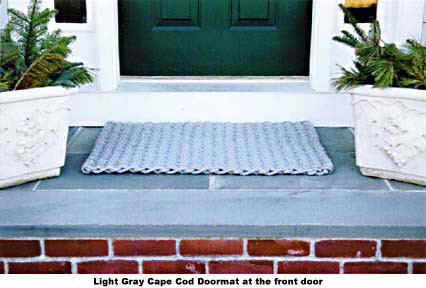 Create a warm first impression !
The perfect compliment for your home ....or vacation place...or even your boat ! All Handcrafted and woven by hand in the US.....no machines are used at all in the creation of these beautiful mats !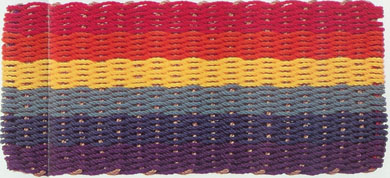 Have some fun with a colored mat !
See our great color chart below (27 Colors)!
Makes a wonderful gift..........and we can ship these directly where you need them to go with a note enclosed from you.
Please note...Special Order mats are ordered just for you and are non-returnable.
Dennis & Joan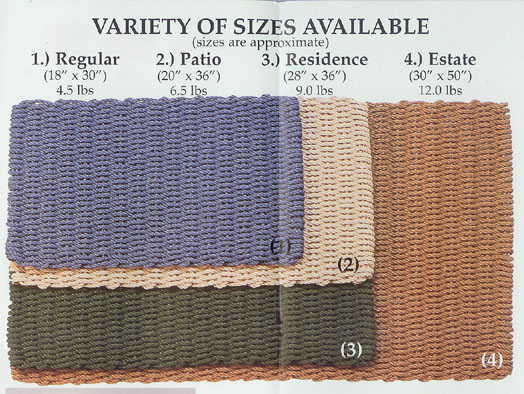 Two Tone "Tweed" Pattern
6 Colorways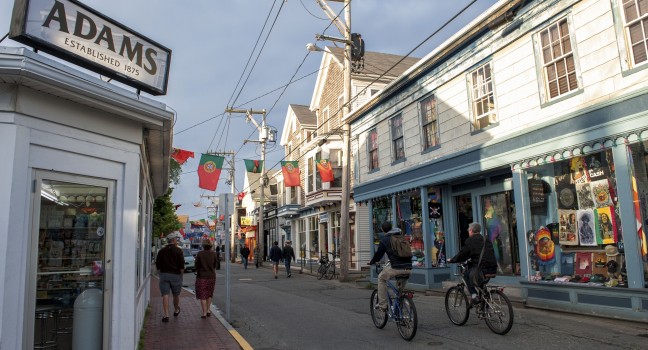 Your Business needs a sturdy welcome mat too !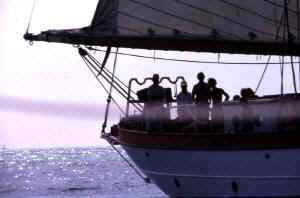 Show your Team Spirit ! Order your Team Color !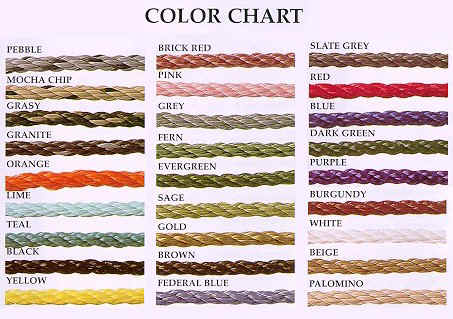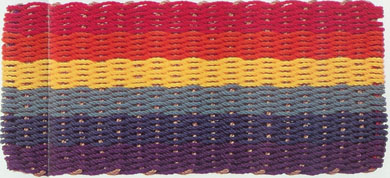 New---Rainbow !
More about our Doormats.......
Durable · Mildew Proof · Insect Resistant
Reversible · Floats · Washable · Colorfast
Resistant to Salt Water
Don't forget your Boat....entrance into the cabin...Boat house....RV.....Ski Chalet....Tropical Retreat...

These outdoor mats will withstand the
heaviest traffic, trap more dirt, mud, snow,
or sand before anyone walks through
your door.

This unique mat which is handcrafted
in the U.S.A., is made from Polypropylene
rope that features thousands of fibers which
remove dirt or sand particles from shoes
or boots and yet cleans easily. Just
shake it or hose it clean with water.

Our mat is mildew and insect resistant.
Unlike natural fivers, it will not retain
water or harbor insects. Unlike other
mats, our mat is reversible. After many
years of use on one side, just turn it over
and it will continue to do the job it was
designed to do.

Because the material is both durable and
highly resistant to salt water, it makes an
excellent boat or pool mat. This mat even
floats. You won't find a better quality mat
available in decorator colorfast colors. To
be used only on non-skid surfaces.
Made in the US !