Ranger Indigo Twill
Sport Shirt Collection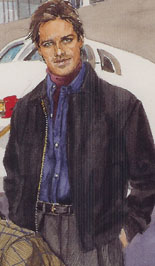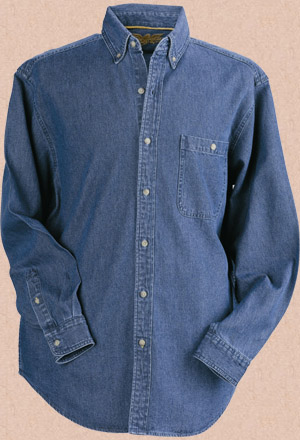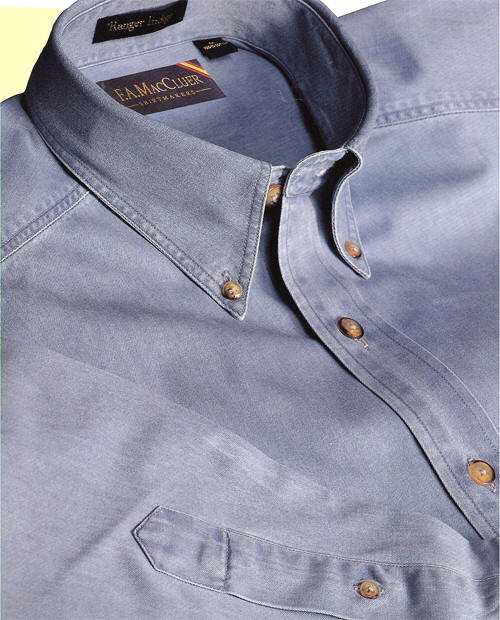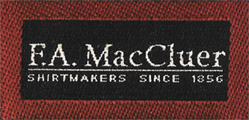 Our favorite ----
Dressed up denim !
The humble denim shirt looks fantastic mixed with rich woolens...
neckties....dressed up or down !
It is actually a 5.2 oz., 50's 2 Ply Twill, done with Indigo Dyed Yarn. It has a Silicone Finish that produces a soft lustrous hand. It is then washed down to color.
Long sleeve button-down with some nice detailing appropriate for a solid color shirt. Triple needle armhole stitching. Double needle stitching along yoke seams. Outside "V" hem pocket. Deep back yoke with locker loop.
We love these shirts with nice dress pants....neckties....under sweater vests...with tweeds....with croc shoes !
You can't have enough of these shirts.
PS Great with neckties ! We love that look.
Dennis
Add a fun logo !! Perfect for your staff. The way to make sure they have the right look and branding of your product or company. Made up for you ! 24 units minimum. Special Order.