Tuxedo Shirts Collection
with 10 Half-Inch Pleats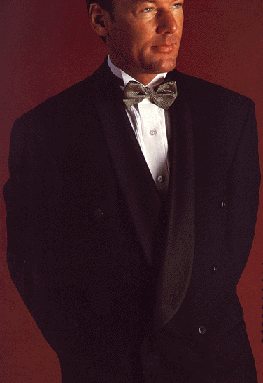 80's 2ply Egyptian Cotton.... Woven In A High Density Construction. This Results In A Crisp And Lustrous Appearance with a Soft Substantial Feel.
F A MacCluer's Point Collar is 3" in length, with Removable Collar Stays. The back of the shirt has Two Pleats for Comfort, one on each side.
10 Half Inch pleats that run the full length of the garment. The first four buttons on the shirt are removable....allowing for Tuxedo Studs.
Unfortunately no longer being made. Hope to help with some other shirts. Please email us !
F A MacCluer Point Collar

With French Cuff

Royal/White

80's 2 Ply Egyptian Cotton Broadcloth

10 Half Inch pleats that run the full length of the garment

F A MacCluer

Wing Collar

With French Cuff

Royal/White

80's 2 Ply Egyptian Cotton Broadcloth

10 Half Inch pleats that run the full length of the garment