Hudson's Bay Point Blankets
Since 1780
from Dann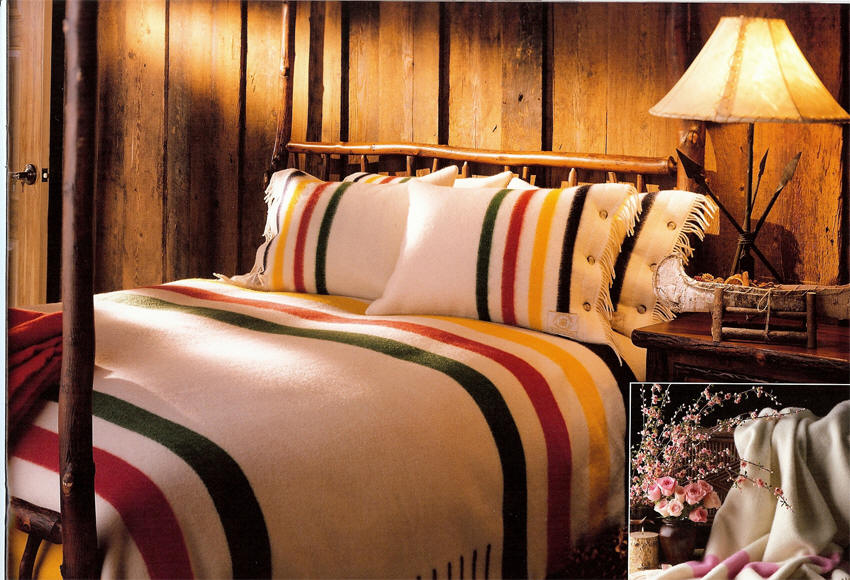 The absolute Classic.
Hudson's Bay Point Blankets have been made for generations. Truly iconic.
Still 100% Wool and still loomed in England. We love the things in life that simply do not change. This is really amazing in today's environment.
HBC Blankets were considered so important to early trade that they were considered currency. The higher the points....the larger the blanket....the more it was worth in a trade.
We love the complete ensemble for a bed....but the fringed shams and the blankets can also be mixed with other patterns and plaids........just as they always have been. Don't miss the newest throws to be added-----see below.
A Blanket so important---it even has a book written about it !
Dennis & Joan
"A Hudson's Bay point blanket is a type of wool blanket traded by the Hudson's Bay Company in western British North America and the United States during the 18th century and 19th century. The blankets were typically traded to First Nations and Native Americans in exchange for beaver pelts."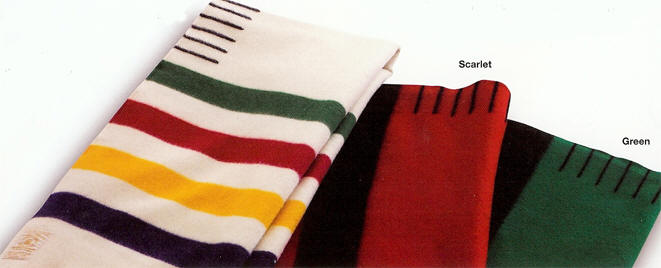 100% Wool
Still Loomed in England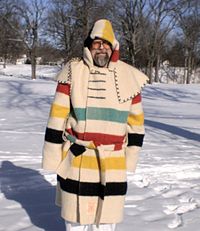 The cherished Blanket has been turned into a Caplet Coat by many !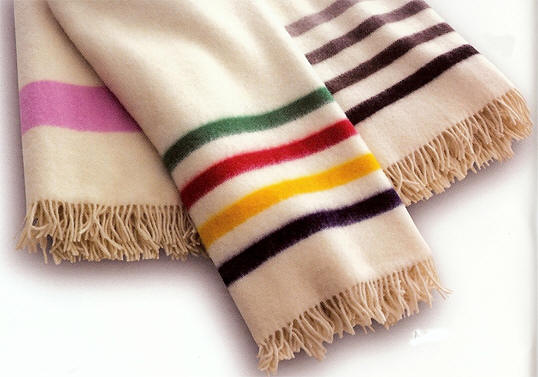 "Our Hudson's Bay Point Blankets retain the authentic 100% wool quality that has made these blankets legendary. Like those sold in the 18th century, today's blankets are made in England with wool blended from sources in England, Wales, New Zealand, and India. Each type of wool is selected for qualities that help create a water-resistant, soft, warm, and strong final product. The wool is dyed before it is spun and then air- and sun-dried to brighten the colors. These blankets warm the interior of any home, cabin, or cottage. They will keep you and your guests warm and cozy on the coldest nights, just like they've kept generations of trappers, hunters, fur traders, and Native Americans warm and comfortable.
100% wool."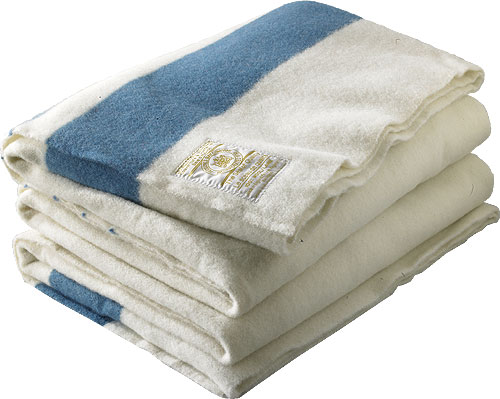 All Blankets are considered a Special Order. We obtain them just for you ! We show the complete collection.