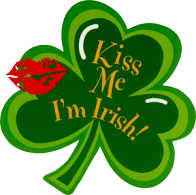 Irish Pride & St. Patrick's Day !
from Dann
"May you have warm words on a cold evening,
A full moon on a dark night,
And the road downhill all the way to your door."
We love Ireland.......the Golf Courses.......the pubs.....the Inns..............the hearty food............the Green Hills....the horse racing.......
and so many fine products have come from Ireland and the British Isles that we admire. The Tartans and Tweeds......the crystal.........
Gift Giving is easy with our direct ship ! Order today for St. Patrick's Day !
But.....just remember---you are IRISH all year long.
We look forward to hearing from you !
Dennis & Joan O'Dann

and other fine gifts.........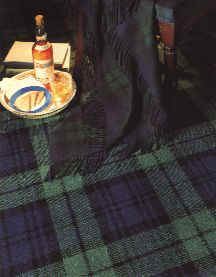 from Dann Men's Clothing


Original Irish Coffee Recipe

1 jigger of Irish Whiskey
2 teaspoons of Sugar
Fresh Hot Coffee
Fresh Cream

Rinse your glass with boiling water, so it is good and hot to start with.
Add your Whiskey, Sugar & Coffee. Stir. Using the back of a spoon, slowly
pour the cream so it sets on top of the mixture.

Do not stir the cream into the coffee. Traditionally, this is best sipped
through the cream. The fresher the cream you can buy, the better, too.

Irish Coffee has become Americanized, and mostly to look more Irish. Lots of
places will serve it with canned whipped cream and drizzle Green Creme de
Menthe over it.