Valentines Day
Neckties
from Dann Clothing
Ties give you the opportunity to show your own personality....your color sense....your personal style.....all extremely important in this day and age of endless Black or Charcoal clothing.
Perfect for Valentines Day.......or ANY day of the year to show your significant other how much you care. A nice Red necktie of his favorite pasttime is always a good idea.
Please plan ahead ! We need a few days to deliver and sell-outs early are common.
Dennis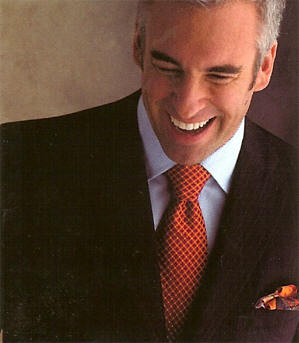 3.34" Wide
100% Silk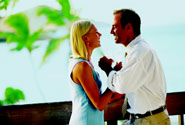 The Valentines Shop for Men

from Dann

We love Denim Shirts with these Neckties !

Corbin Suits, Tuxedos, Trousers

Perfect for Bow Ties & Neckties !

Perfect for Bow Ties & Neckties!

from Dann Clothing

Valentines Day Neckties

Very Limited ! Order Early !

the Way to his heart.....

Other Red Neckties of his favorite things....
Race Cars and Antique Cars Neckties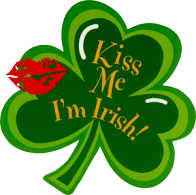 Irish Gifts
from Dann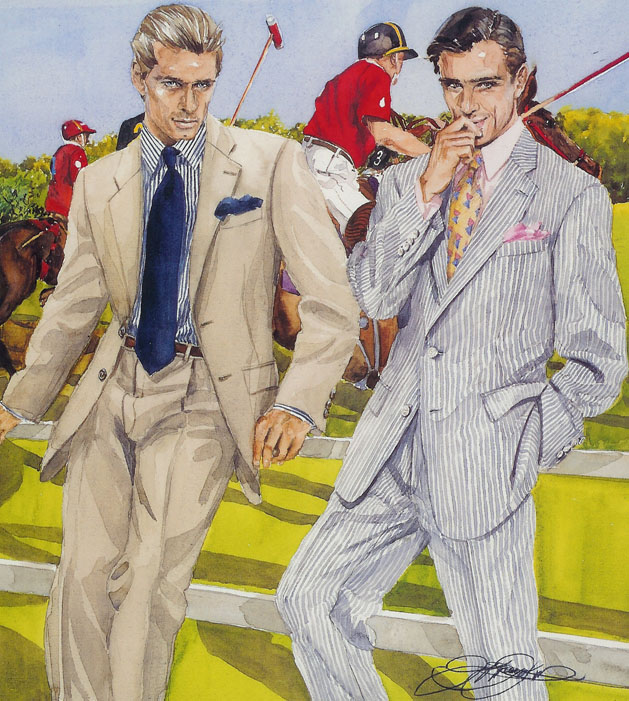 Derby, Horse Racing Fan & Equestrian
Neckties & Bow Ties

Drop us a line!

Romantic Gifts for the Man in your life !
(or----Simple Steps to really make him fall in love with you quickly !)

By Dennis Dann
— Show him how you feel about him. Give him a quality gift that he will treasure for a very long time....maybe forever ! —
Get him to fall in love with you in 5 Easy Steps ! Buy him a quality gift that says you love him. It does not need to be expensive......but wouldn't hurt if it was.

Here are my suggestions..
1. MONOGRAMED Tuxedo Stud Sets and Cuff links.....or Blazer Buttons are a Wonderful
gift!! Not only are these great lifetime gifts but they make him look
like a million bucks.

2. Monogramed Anything.....money clips, special wrist watches, pocket watches, pocket knives, pens.....nothing says "forever" like a monogramed gift ordered BY YOU---FOR HIM...with his initials.

3. Formalwear Accessories. Formal evenings are often the most romantic......elegant formalwear accessories are really a special gift.....special tuxedo vests...cummerbund and bow tie sets come in many wonderful patterns and colors including Burberry Plaid and fun whimsical patterns....tuxedo scarfs...tuxedo shirts....and the new tuxedo neckties are a new accessory that not everyone has.

4. Robes and Pajamas.....well....what can I say ? This is not something that everyone buys for themselves. If they do--most people tend to buy the basic variety. Choose something luxurious for him ! A Classic Viyella Robe in a plaid is also a good choice.

5. Cashmere Sweaters. Sure to be in his closet for a lifetime. Beautiful colors....soft and luxurious. Polo collars work with blazers as do turtlenecks, vests and crew necks so can be dressed up. Black Cardigans for a contemporary look..........lots of other rich colors for that Cary Grant look.
6. Alligator and Crocodile anything........shoes, belts or belt straps, wallets, Braces....are timeless and can either be classic or contemporary depending on the color.
7. Sterling Silver Anything. Engraved is also a great idea here. You remember all those "Diamonds are forever" ads. Well.....Sterling Silver is the male version of that.
8. Anything for his hobby ! If he is a Golfer, a Sailor, a Race Car nut, Hunter, Fisherman.....whatever...........there are some nice gifts which anyone with a passion appreciates. We sell great cocktail tumblers, for instance, with lots of great hobby themes. You could also order them with a personalized Boat name...or Vacation home name on them. In addition to themed gifts, there are clothes. Golfers have some definate ideas about what they want to wear, for instance. Great golf pants to wear on the course is a great idea or a great blazer or sportcoat to wear to dinner (with you !) in the clubhouseOur Kentucky Derby Clothing Collection has clothing and gifts for the avid horse enthusiast.
9. A wonderful, high-quality Leather Jacket, Suede Blazer, or the ultimate........a luxurious Shearling coat. It does not matter if he lives in the middle of New York City and wear a suit to the office..........a wonderful shearling looks terrific over anything. It does invoke images of the Rocky Mountains and John Wayne. A classic design is timeless. He will never let this out of his wardrobe. Rich Chestnut Suede or leather blazers or outerwear are also truly luxurious. Very romantic, as well, coming from you. All well-dressed men need a high-quality Cashmere Dress Top Coat in their life.

Here's the key....choose something that is very high-quality and timeless. Exactly what you would want him to think of when choosing a diamond ring for you.

The compliments from everyone (especially you !) on how well he looks will
follow.

He'll love you for it !
Dennis Dann has been a Men's Retailer for over 40 years. He currently ships
Men's Clothing and Accessories worldwide thru his website at
www.Dann-Online.com with Dann Mens Clothing, Dann Formal Shop, Cuff Link Ink,
The Khakis Shop by Dann, Dann Happy Hour, The Croc Shop from Dann, Dann Cashmere Shop, Elegant Country Baskets from Dann, Dann Studio Gifts, Dann Big & Tall, Personalized Papers from Dann, Great Explorations ! Luggage, Great Explorations ! Travel and
Personalized Gifts from Dann, Engraved Sterling Silver Collection from Dann, The Christmas Shop for Men, Dann Shearling & Leather Shop, The Golf Shop from Dann. He can be reached via his website at
Dann@Dann-Online.com.